Diploma in Domestic Inquiry Management
INTRODUCTION
Discipline is a tool for management to use to maintain an effective, efficient, and orderly workplace. In the Labour Courts most of the times Managements, HR could not win the cases because they haven't followed the right process while conducting the Domestic Inquiry in their organisations. Improper handling of misconduct and domestic inquiry can result in the Industrial Court ruling in favour of the employee and subsequently leading to costly monetary compensation by the employer. Taking disciplinary action is easy when you know what you're doing, but costly & bureaucratic nightmare when you do not follow and take all necessary steps before and after initiating it. It is important for the HR, IR and other functional Managers to know and understand the various important and crucial elements of Disciplinary Inquiry process to take judicious disciplinary actions that can stand even in the court of law.

COURSE BENEFITS
Understand what is a Domestic Inquiry
Identify types of Misconduct
Learn how to conduct Domestic Inquiry
Sound Knowledge of Judicial Process
Learn all the steps involved in the process of Domestic Inquiry
Create a foolproof Domestic Inquiry process
Would be able to draft various legal documents like ShowCause- Chargesheet-Disciplinary Reports.
METHODOLOGY
EVALUATION
TARGET AUDIENCE
Working Executives - HoD or Sr. Managers
MBA - HR Students
HR Managers
Industrial Relations Managers
In-house Counsels
Employee Relations Managers
Compensation and Benefits Managers
Business Owners
COURSE CONTENTS
FACULTY PROFILE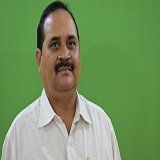 Advocate, Corporate Legal Consultant & Trainer.
"Mr. V.N.Ramachandra is a Post Graduate in Law from Andhra University and a practicing High Court Advocate. He has more than 32 years of Industrial experience in the fields of HR, IR and Legal. He has worked for HR and Legal Departments of major groups like UB, ITC, TATA's and Nagarjuna Groups.
He has rich expertise and experience in both HR, IR and Legal. He was trained at " SUMEDHAS" the only HR process Labs in Asia. He is also well versed with International Accreditions like SA 8000, Deming Prize, IQRS, TQM etc. He has won many awards for Strategic HR, Proactive IR and excellent track record of Legal matters.
He is a Guest Faculty for more than 15 years for leading Institutions like Andhra University, GITAM University, Amity- Hyd Campus, Institute of Management, and Technology (IMT)- Hyd Campus, among others.
He is also a Corporate Consultant and Trainer, presently associated with a Leading Legal firm in Hyderabad who are the Solicitors for many Private and Public Sector Industries, Banks and etc."
Tags:
Domestic Enquiry, Domestic Inquiry, Inquiry Management, Disciplinary Proceedings, Employee Disciplinary Actions, Disciplinary Actions, Discipline, HR Discipline, HR Disciplinary Actions, Employee Punishments, Employee Violations