Certificate Course in Interviewing Skills
INTRODUCTION
A recent survey showed that more than 40% of hiring decisions are made on the basis of appearance factors alone, so has good looks means right candidate for your organization? No way, A bad hire costs companies a huge loss, therefore selecting a candidate becomes an very important process in the growth of the organization. Effective Interviewing Skills program would help you in acquiring skills to filter and select a right candidate who would not only contribute to the growth of the company but in a way influence his/her entire team to perform greatly.
COURSE BENEFITS
Different Interviewing Techniques
Intrepret Body Language
Understand the importance of Job Description
Ability to match Job role to the Candidate
Different Questioning techniques.
METHODOLOGY
EVALUATION
TARGET AUDIENCE
Hiring Managers from all departments
HR Executives
Asst. HR Managers
HR Managers
Sr. HR Managers
COURSE CONTENTS
FACULTY PROFILE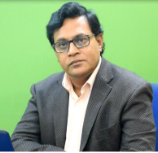 Certified Personality Analyst with 30 yrs of experience in the areas of Sales, Learning & Development. conducted several workshops on Behavioural Event Interviewing, Performance Management and helped several organisations from FMCG, IT, ITES, Aviation, Pharma industries in their L&D and Performance Management initiatives.
He is a Certified Coach and NLP Practitioner for various working executives in India and abroad.
Tags:
talent, interviewing, recruiting, hr,conducting interviews,behavioural event interviewing,critical incident interviewing,