Certificate Course in MS Excel - Level 1
INTRODUCTION
MS Excel is a revolutionary application of Microsoft is the life and blood of small and large organisations and professionals in storing, retrieve data from basic to complex information. However, advanced software is used in running organisations still MS Excel runs parallely because of its simplicity, utility and power. It has become basic and compulsory skills for any new entrant to the corporate world.

COURSE BENEFITS
Understand all the features and placement of MS Excel.
Able to enter different types of data in cells of rows and columns.
Print in different paper and printing formats.
Manage rows and columns.
Use features like Filter
Page Setup
Basic Date & Time Functions.
METHODOLOGY
EVALUATION
TARGET AUDIENCE
All Working Professionals who work on MS Excel for recording retrieving and reporting Data.
All Graduates and Post Graduate Students who want to be the first choice of their Employers.
COURSE CONTENTS
FACULTY PROFILE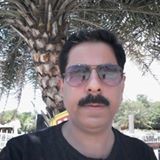 Masih Uzzamma is a professional MS Office Trainer who has trained more than 15000+ participants in the 10+ years to various corporates and working professionals across the country and abroad. He specialises in MS Excel - Basic and Intermediate Levels along with MS Excel VBA, MS Access and MS Excel Power. Apart from MS Office he also delivers programs on .NET, HTML, Libre Office and JAVA.
Tags:
MS Excel, Microsoft Excel, Excel, MS Office,Office Productive Tools, Data Management